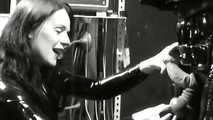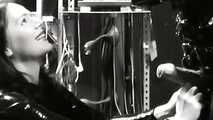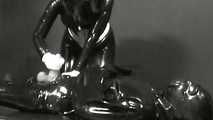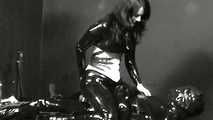 Seven the Rubber Hole - Part1 - digitally remastered
For the 10th anniversary of Rubber Empire in October 2019 we thought to give you dear members something very special.
So we dug deep into our archive and lifted " Seven the Rubber Hole" from 2004, the complete film digitally remastered in 16/9 and Art SW. You have never seen the divine Lady Isis like this before.
"Seven" which was used over 3 years as 24/7 property of his goddess and was allowed to do his existence mostly in the Chastity with impact balls, got his "salvation" today. That this was inconceivable "bitter" and incomprehensible "horny" at the same time, goes without saying with the art of Lady Isis. When he is staked anal with a steel plug, the balls tied ultra hard at the spreader bar, with full current booming at his dick, finally used by his goddess as a living toilet, you can feel the madness, which crawled so slowly into his head over the whole session, to grasp in the room, and then she starts laughing his mistress, a laugh that makes the liquid freeze in your veins...
Show more